Dolphin Acquires SRQ Services Sarasota, Florida.
Learn more
Free Quick Quote
If you have more details, please click here
Click here to complete form
Dolphin Transportation's Pledge
OFFERS CONFIDENCE AND COMFORT
THROUGHOUT EVERY JOURNEY WITH ENHANCED SAFETY MEASURES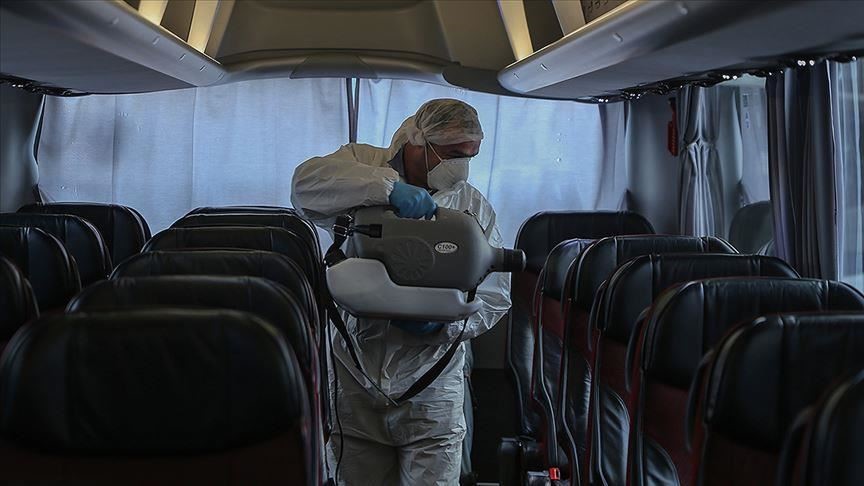 Ground Carrier bolsters safety-minded practices with additional cleaning throughout the day in all vehicles, new personal protective gear requirements for Employees and Customers, and modified vehicle passenger count limits to enhance distancing
Naples Florida—May 1, 2020—Dolphin Transportation today shared a pledge to Employees and Customers that Safety is, and always will be, the Ground carrier's top priority from pick-up to delivery.  The Dolphin Pledge encompasses additional cleaning practices across the fleet and throughout the day; implements modified procedures to support distancing and contact-free interaction; and it equips Employees with additional protection and policies to bolster their ability to safely transport Dolphin Customers and each other.
"We feel extreme gratitude for those who are serving on the frontlines of this pandemic.  And from our own frontlines to our back offices, we share an immense pride in the service we're providing to Dolphin Customers for whom travel is essential right now, Tim Rose, President said. "Our sense of responsibility cannot be understated. In the future, we are committed to reconnecting our Customers to people and places they love.  So, as we warmly await their return, we add the Dolphin Pledge to a nearly 30-year commitment of unmatched service and an unwavering focus on Safety."
The Dolphin Pledge includes elements designed to further the well-being of Customers and Employees at various points throughout their journeys:
Personal Protection and Wellness
Employee Face Masks or Coverings:  Beginning May 3, Dolphin is requiring Customer-facing Employees to wear face masks or coverings when interacting with passengers, especially when distancing recommendations cannot be met.  Of course, Employees will continue to comply with all local requirements for wearing masks under various circumstances.
Customer Face Masks or Coverings and Sanitizer:  Dolphin encourages Customers to bring their own face mask or covering, along with hand sanitizer, while traveling.  Additionally, Customers will be required to wear face coverings or a mask starting May 11.  If a Customer forgets their mask, Dolphin will have one available for them.
Fit to Travel:  Above all, Customers who feel ill or are experiencing symptoms of COVID-19 infection should remain home and cancel or change their trip within 24 hours of their journey.
Disinfection and Cleaning Around the Clock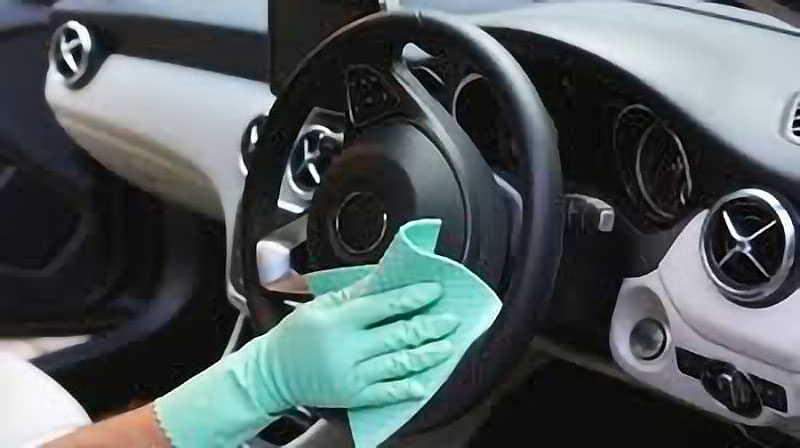 Enroute in the vehicle:  Sanitizing wipes will be available onboard, upon request, for Customers who do not have their own.  The wipes will contain a solution proven safe and effective.
Between Trips, Every Time:  New procedures will introduce additional cleaning between Trips to supplement the work of our cleaning crews who keep the vehicles spotless.
Overnight, Every Night:  Teams will continue working nightly to clean all interior surfaces with broad-spectrum disinfectants and multi-purpose cleaners.  They give additional attention to higher touchpoint areas in all our vehicles at every armrest, seatbelt, window, air vent, and buttons.
At Base:  In mid-May, Dolphin began utilizing an electrostatic disinfectant and anti-microbial spray applied on every interior surface of the vehicles that kills viruses on contact and forms a protective shield for 30 days.
Enroute:  Dolphin will continue utilizing HEPA air filters to circulate air throughout the vehicles on every trip.  These HEPA air filters remove 99.97% of airborne particles — similar to technology found in hospitals.
Enhancing Distance
Limiting the Number of Passengers in Vehicles:  Beginning May 2, to allow Customers to spread out in comfortable distances, the total number of passengers seated in the vehicles will be reduced temporarily to 50% in all our large capacity vehicles to maintain social distancing.
Shields for Protection:  Plexiglas® shields are being installed in vehicles starting this month, to separate chauffeurs and passengers during their journeys.
Dolphin Mobile App:  Customers should download our mobile app in the app store or google play store to get the latest status updates of your chauffeurs' arrival.
Reserve your transportation today!
Dolphin Transportation has the largest independently owned, operated and maintained fleet of luxury vehicles
serving Fort Myers, Naples, Bonita Springs, Cape Coral, Sanibel, Captiva, N. Fort Myers, Marco Island and all of SW Florida