Free Quick Quote
If you have more details, please click here
Click here to complete form
Reserve Today!
Based in Naples, Florida, and backed by many years of transportation experience, we are the leading provider of luxury transportation throughout the South Florida area.
Whether it's corporate events, airport transfers, weddings, sightseeing tours,conventions, or other special events, corporations, organizations and private groups rely on Dolphin Transportation. We take great pride ensuring that you arrive at your destination safely, and on schedule.
Dolphin Transportation has the largest independently owned, operated
and maintained fleet of luxury vehicles in the region.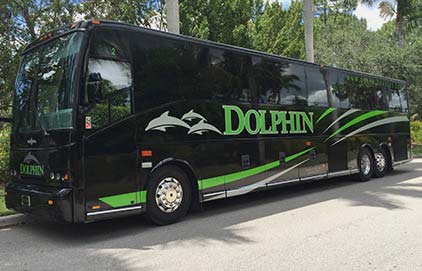 Dolphin is the premier
company for all of your ground
transportation needs.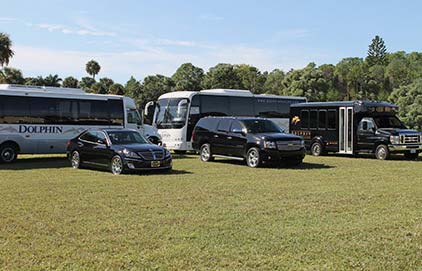 We have a full fleet of luxury
Sedans, SUV's, Vans, Mini buses and
Motor coaches.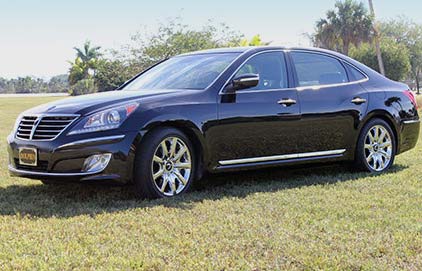 Our commitment to quality, and our coordination abilities have earned us the reputation of being the most trusted transportation company in Southwest Florida.
Professional Experience & Service
Be assured that from the time you book your reservation, to the time your chauffeur drops you
off at your destination; you will have a courteous and professional experience. Whether it's your first time chartering a coach, or if you're a seasoned professional, need airport transfers, or multi-day charters, we will work hard to ensure you receive the very best service.
Our professional staff will work with you to make certain that no detail is overlooked
Airport Services
Dolphin Transportation offers door-to-door airport transfers, airport meet and greet, and shuttles to every airport in the South Florida area including Fort Myers (RSW), Miami (MIA), Fort Lauderdale (FLL), and Tampa (TPA), just to name a few.
Whether you are planning airport transportation for yourself, a few VIPs, or convention with thousands, selecting the right transportation logistics partner is vital to the success of your program. There's no need to stress or worry, or call multiple companies, because Dolphin Transportation will take care of your ground transportation needs.
Group Charters
If you need group ground transportation in Naples, Fort Myers, Marco Island, Bonita Springs, or any other South Florida area, then you've come to the right place!
Dolphin Transportation makes chartering a vehicle fun, convenient and easy. Our dependable drivers and support staff deliver smooth and professional transportation.
Wedding Transportation
Your wedding day is one of the most important moments in your life. We understand that, and our chauffeurs will treat you, your family, and your guests like royalty. Let us take care of all the ground transportation: wedding guest shuttle services, airport transfers, wedding party transportation, bachelor and / or bachelorette parties, rehearsal dinners, bridal showers, the timing of the ceremony arrival, flower transportation, post-wedding transfer and any other logistics needed.
Whether your wedding is next month, or next year, reserve as soon as you pick a date, and since availability is always limited during the most popular months…reserve early.
What clients have to say about Dolphin
"Over this past weekend the Ave Maria baseball team had John Waligora as a bus driver for our trip to South Carolina. John was one of the best drivers we have come across and we would love to work with him again. He did a fantastic job!"
"I just want to send you a quick thank you note for taking such good care of us in Clewiston. Our driver was great. I'll be in touch soon about our Fort Myers trip. In the meantime, thanks again for always providing great service to our groups. You are the best. Laurie"
Laurie Berlin
Director of Administration – Florida Humanities Council
"Just a quick note to express my gratitude and appreciation for the flawless job your team performed last week. Because you and your team adapted to my schedule, my rhythm, if you will, I never took my eye off the ball. Our communications were clear, concise and economical. On my side, I had a whirlwind of data, flawed and incomplete. You and your staff allowed me to focus my attention on my client, not my vendor. There is no price high enough that I can attach to that last sentence.
Jennifer, Barry, Morgan and Paul were incredibly easy to work with, available and in command of their domain. That is all a person can ask for and I got it. I don't want to forget about the face of Dolphin, your drivers: always on time, always hospitable and ready to take direction. Thank you. Cheers to all."
Scott
"I wanted to let you know that we had a flawless trip yesterday to our meeting in Tampa! Rex was a fabulous driver. He was very personable, accommodating and was a very reliable and safe driver. We arrived an extra 15 minutes early to our meeting which was great! Everyone on the bus had great things to say about Rex, and we would be pleased to use him anytime in the future. Thank you so much for taking care of us this time, and please thank Rex for me! Thank you again Dolphin Transportation, and have a great weekend!"
Eleanor Lanning
Store Administrator – Nordstrom Waterside Shops
"Thank you so very much for providing the transportation for our Rising Reader field trip. This trip creates such amazing memories for my students and it would not be possible without your donation. Your continued support is very appreciated!" See More
Tiffany Weeks – Golden Terrace Elementary Intermediate
"I don't usually write reviews but this company deserves one. They were so accommodating with my delayed travels. On time and made what was an end to a long day of travel so nice. I would recommend them to anyone in the ft Myers Naples area. My driver was very professional and so friendly. Will definitely use them again!"
Jamie B. – Yelp Review
"Very easy to work with. They provided transportation for both my out of town guests and our bridal party. The vehicles were clean and always included cold bottled water. I had a last minute change and was able to contact their 24 hour dispatch service. They were always friendly and responsive."
Scott – Wedding Wire
"Dolphin Transportation Specialist are the preferred transportation company for the areas luxury resorts. They excel from planning to execution. Their vehicle fleet is both beautiful and immaculate with no other company in the area being able to compare. Having been in the special events industry in Naples area since 2002 I have worked with all of the services. Dolphin isn't trying to be everything to everyone (destination management company, tour company, etc.); they focus on being the best in transportation services and that's why they excel. I would wholeheartedly recommend them for all your transportation needs!"
Lesley M. – Yelp Review
"Tall, comfortable coaches are provided to transport groups in charter excursions. Our own trip included a microphone malfunction which pretty much screwed plans for on board remarks by an eminent lecturer. But Dolphin rallied and got it fixed for the return of the roundtrip, adding their profuse apologies. Private limo service is also a business staple of Dolphin, serving the famous (TV's Judge Judy) and the not-so-famous from their Naples' base."
Jamie R. – Yelp Review
"We only needed transportation to our hotel after our wedding reception. Dolphin Transportation was amazing! When we called to make the reservation they were so friendly and helpful. I loved that they asked what my new last name would be so they could make a sign for the car! This little touch just added a little something to our special day. My husband and I were running a bit behind schedule and were late getting to the car but our driver was so patient. The ride to the hotel was a great way to end the night!"
Brandy – Wedding Wire
"I've never reviewed a car service before, but our experience with our driver from Naples Grande Resort to the airport was so solid, I figured I must. Too bad I forgot his name, but he was awesome. From the start, our driver was friendly, personable, and most importantly – a safe driver. I had an insane craving for Chickfila and he even let us stop and pick some up to bring to the airport! Amazing! And after all that, we still made it to the airport with plenty of time to spare. Accommodating and friendly drivers!"
Allene T. – Yelp Review
"We hired Dolphin Transportation to transport our guests for our daughter's wedding from their hotels to the venue. Dolphin Transportation delivered by arriving on time and being available to our guests. Thank you Dolphin Transportation."
Michael & Helena – Wedding Wire